GeoVax, Inc's (GOVX)stock price has been under tremendous selling pressure over the past six months, due in large part to the unwinding of previous financings. That unwinding is still taking place. As of September 30, 2019, the outstanding common share count totaled 95.6 million, up from 0.8 million at the end of June 30, 2019 and 6.0 million at August 31, 2019. The increase is due almost entirely to the conversion of preferred stock by the company's primary investors. Current stockholders are feeling the pain of this massive dilution. Yet, lost in the downward spiral is recent positive news by the company relating to its efforts in immuno-oncology. Company officials believe that at some point, the primary investors will cease the conversions and sales. Together with GeoVax Chairman, President, and CEO, David Dodd we are providing an update in a question-and-answer format on the unwinding of the financings and the company's plans to advance the business in 2020.
Q: Conversion by our primary investors of preferred shares into common is causing massive dilution. Investors are clearly focused on this issue, and the lack of visibility is a concern. So what can you tell us right now?
DD: Well, stockholders do not usually have visibility into how many shares are currently outstanding and how many more shares may be converted from our preferred stock. There's just no standard mechanism to keep that information out there. It's typically something that companies release every quarter in their 10K or 10Q. On September 30th, in recognition of the rapid increase in our outstanding common shares, we filed a Form 8-K with the SEC showing the updated number at 95.6 million. During the third quarter, the primary investors converted their preferred stock into 94.7 million shares. We are still discussing internally how often to release updated share count information on a go forward basis.
Q: Will the next required update come with your Q3 report on the Form 10Q?
DD: Yes, and that gets filed mid-November.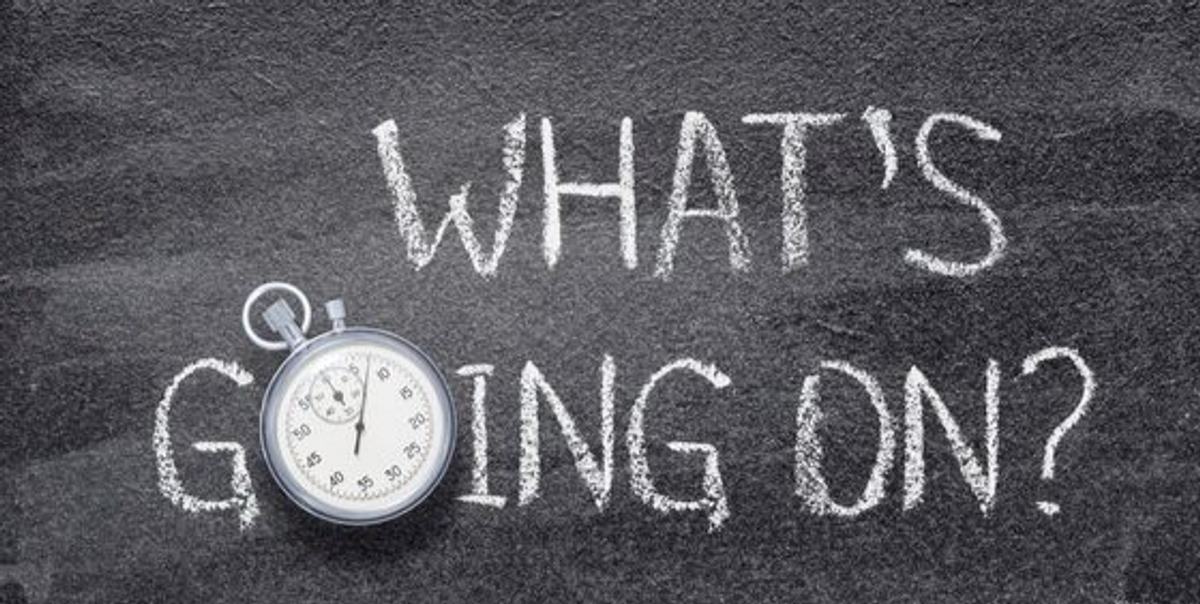 Q: Give us the 2-minute background on the preferred stock and what exactly is going on with it right now.
DD: Sure. The issue is tied to legacy financings. Our primary investors originally invested in GeoVax in March 2012. We issued convertible preferred and warrants in exchange for a cash investment. Our first deal with the investors was done at a time when we expected our HIV vaccine clinical program to move on a much faster track. Decisions by the government agencies funding that program (NIH and HVTN) led to the clinical timeline being greatly extended… that's another story in and of itself. In response, and despite our limited resources, we've expanded our development efforts into other areas such as Ebola, Zika, Lassa, Hepatitis B, malaria, and especially, immuno-oncology. We're building a nice portfolio of attractive early-stage assets. But the combination of the extended and uncertain timeline of our HIV clinical program, the early-stage nature of our other preclinical assets, and the terms of the preferred stock have made it very difficult for us to attract new investors. We've done a good job of bringing in government funding to support several of our programs and leveraging work done through our collaborators, but it was also necessary to go back to our primary investors. Although we are grateful that these investors have provided critically needed funding, the conversion and other terms for series of preferred stock have been successively more onerous. The current outstanding preferred stock owned by the primary investors is convertible into common stock at the lower of `$7.50 share or a 20% discount to the 10-day trailing volume-weighted average stock price. We were unable to negotiate a floor price on those conversions. So the conversion price is variable, and the number of shares that can be issued is undetermined.
Q: And it's really beyond your control?
DD: We have no control over their ability to convert those shares, although the terms of the preferred shares impose a limit on the aggregate beneficial ownership percentage the primary investors may hold-see below. We receive many questions from investors about the issue. We hear the complaints, we understand the frustration by stockholders, but this is not a situation where the company is just issuing shares to unnecessarily dilute or even issue shares to raise cash. The primary investors appear to have decided to liquidate their position or at least wind down to a lower level. They've been selling for the past three or more years, but many more conversions, covering many more shares, have taken place in the past several months.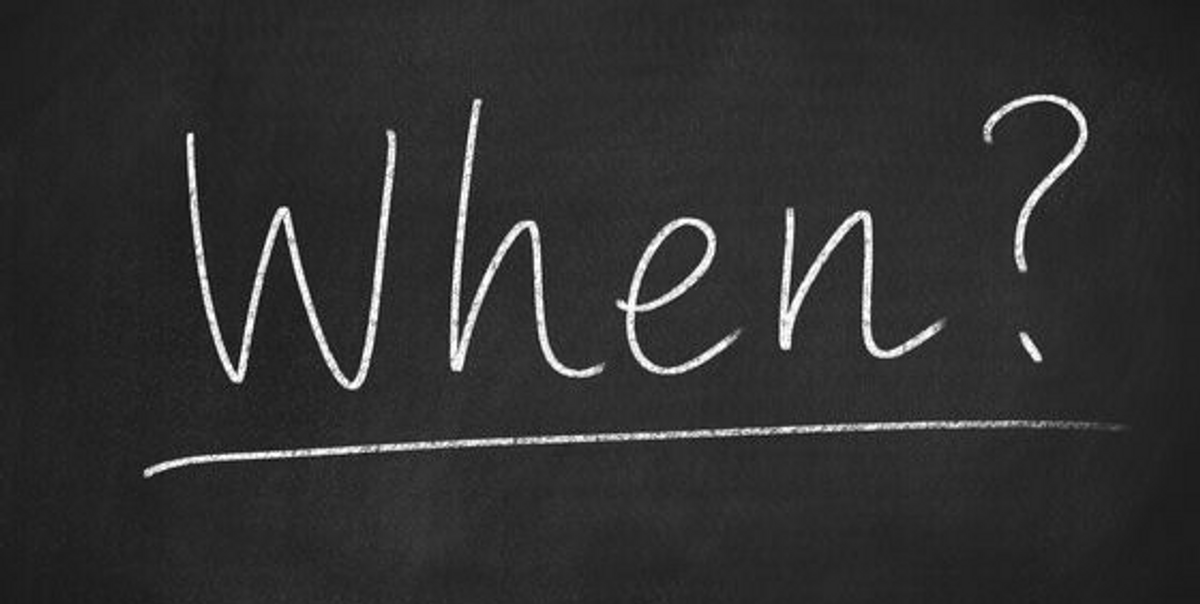 Q: Can you give us an update on their current position?
DD: The primary investors own all the outstanding Series H and Series I preferred stock. As of September 30, they still own approximately $2.95 million in "stated value," which is the basis for the number of common shares into which the preferred shares may be converted. We think their goal is to exit or wind-down below $1 million by the end of the calendar year, but have no arrangement with or commitment from them to that effect. Their circumstances and plans are subject to change at their sole discretion.
Q: Why does it take so long? It seems like the Band-Aid is being pulled off slowly. Can they just rip it off in one pull and be gone?
DD: Well, the issue with that is the preferred imposes a restriction on the overall beneficial ownership percentage the primary investors may hold as a group. The investors cannot own more than 9.99% of our common stock, or they become an affiliate. So, as we understand it, their mode of operation is to convert up to that 9.99% limit and then sell the shares in the open market. Once the shares are sold, they reload up and sell back down. So that's the rate-limiting step.
Q: Has there been any attempt to bring in a new investor to take out the investors' position?
DD: We've had those discussions, but it's a difficult transaction to close. As of today, the primary investors own around $2.95 million in stated value, and we expect them to continue to convert and sell. So, to get them to exit in a private transaction with another investor, that investor would need to put up an attractive offer. We don't know what that offer is from the investors' viewpoint. To our knowledge, no other prospective investor has stepped up and tried to close that deal.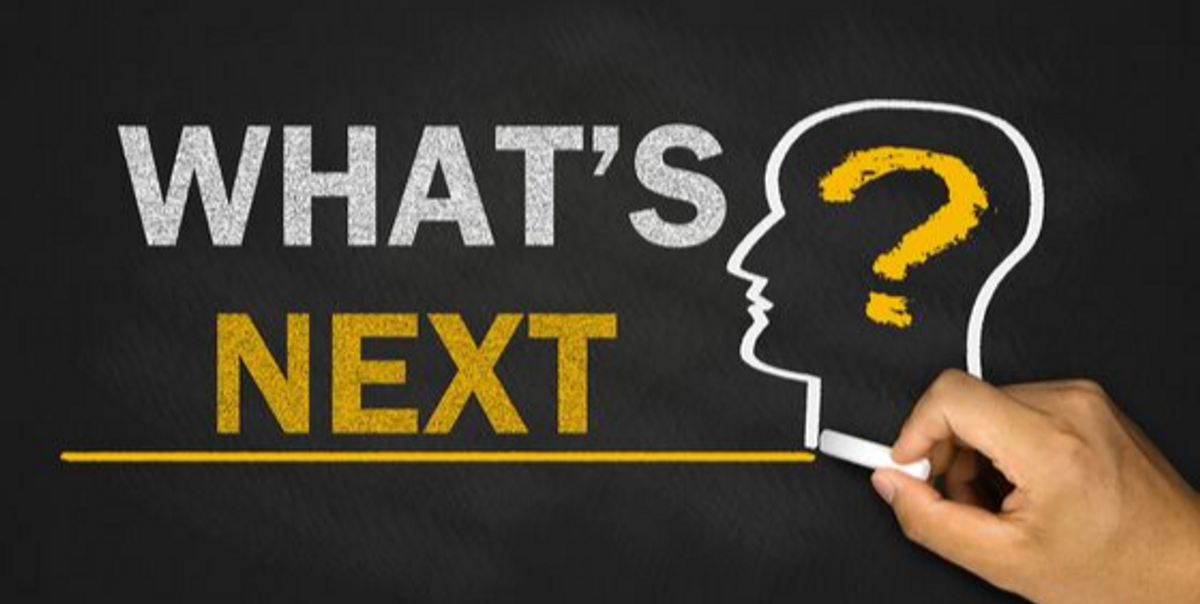 Q: Okay, let's talk about the future. At some point, the primary investors will have converted and sold all or a major part of investment. What's next?
DD: Yes, at some point in time, we expect the primary investors to complete their conversion and sales efforts, and that then we'll be in a much better position to recapitalize. If you assume they can exit about a million dollars a month, that should be around the end of the year, but we do not know what their plans are or whether they will be able to execute them. But once they have exited, we plan to bring in a banker and look to finance the company to move our pipeline forward. We hope to be in a position where we can build from greater strength.
Q: Let's talk about the pipeline, starting with infectious disease programs.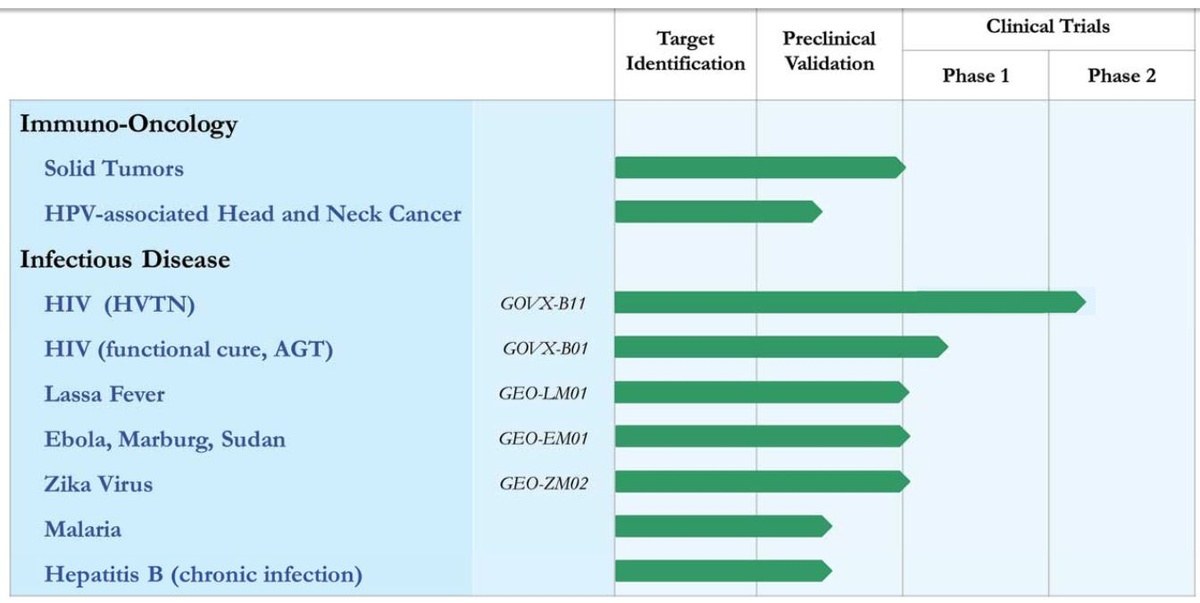 DD: Well, unfortunately, we haven't been able to secure sufficient financing for our preventive HIV vaccine. It would us cost $25-30 million to advance that asset into late-stage clinical studies, and we have not found anyone that is willing to put up that kind of money to move that product forward. So, we continue to rely on the government funding agencies and accept the fact that the program will move at a much slower pace than we would like. Despite the rhetoric we all hear about the goal to eliminate HIV/AIDS in the next decade, we haven't seen the resultant commitment to validate our HIV preventive vaccine, GOVX-B11. We're ready to proceed, but we need to see further progress by those government agencies who support such programs.
We've had a lot of discussions around the hemorrhagic fever assets and our Zika virus asset, but this is just not an area where a lot of people are investing right now. And those who are investing are unwilling to put money into assets without clinical data. So, we're stuck in a catch-22 position where we can't get funding to generate the clinical data, and without the clinical data, we can't get funding to advance the data set. The same goes for our programs in malaria and Hepatitis B. But the light at the end of the tunnel is that, hopefully, once the selling pressure from the preferred stock conversions is removed, we could see a rebound in the shares and then perhaps we can talk to investors about funding some of these individual projects on a go-forward basis.
Q: Okay, so it sounds like, at least on the infectious disease side, you are still looking for funding to move some of those assets forward and are open to working with different organizations to keep those programs alive?
DD: We're open to a lot of potential opportunities with private investors, entrepreneurs, venture funds, and collaboration partners that are interested in funding different assets. We have impressive preclinical data in hemorrhagic fevers, Ebola, Marburg, and Lassa, and in Zika, so we need to continue to look around and try to find a deal. I just can't tell you what any such deals might look like right now.
Q: Let's talk about immuno-oncology. In your stockholder letter from earlier this year you noted a renewed focus for the company in IO.
DD: Yes, we've very excited about this opportunity and what we're building in immuno-oncology. You may recall that we presented some promising preclinical data. We've built a vaccine construct using a well-known tumor-associated antigen. We link it with an immune checkpoint inhibitor, and in doing that, we showed a reduction of about 60% in a humanized mouse model. This resulted in prolonged survival. Again, it's a humanized mouse model.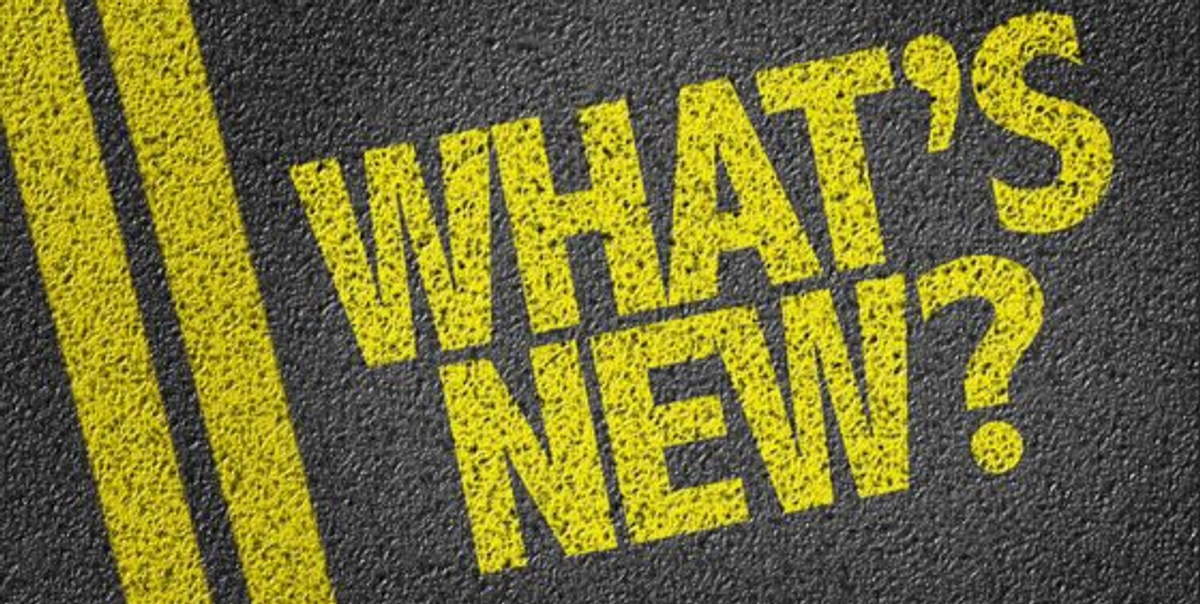 Q: What will that look like?
DD: Our plan is to form a separate subsidiary to house our oncology assets. This will be a separate company, initially 100% owned by GeoVax. We are having conversations with other oncology companies about a bringing in additional products and advancing clinical-stage development programs that would be synergistic with our technology, and with private investors about financing the new venture. In the meantime, we continue our work with Leidos to evaluate delivery of their novel PD-1 checkpoint inhibitor with our MVA-VLP platform, and we're looking to develop multiple products in this area. The concept is that all of our oncology work would be performed within the new subsidiary, with additional joint-development and licensing opportunities. One advantage of this strategy is that financing at the subsidiary level would be unencumbered by the previous financings at the GeoVax level.
Q: How might current stockholders benefit from this subsidiary?
DD: The subsidiary will initially be 100% owned by GeoVax and GeoVax will maintain an equity ownership going forward, so any value created by the subsidiary would accrete upwards into the value of GeoVax.
Q: Can you give us the 2-min overview of the IO business before you go?
DD: Sure, The initial focus is on leveraging the MVA platform to deliver tumor-associated antigens, or TAAs. TAAs are proteins or carbohydrates expressed on the surface of tumor cells that may be used by the immune system to identify a malignant cell from a healthy, normal cell. It is well known that many cancers have ways to turn off or hide from the body's ability to find and identify important TAAs. Herein is the challenge that GeoVax is addressing to overcome. Our plan is to take those TAAs, and much like we have demonstrated on the infectious disease side, make those TAAs and put them inside our MVA platform and prime the body to identify and kill cells that express known TAAs. The one we've shown proof-of-concept with is MUC-1. Like I noted above, we've presented humanized mouse model data showing a 60% reduction in tumor growth and substantial protection vs. untreated controls. We are now leveraging that platform to include new TAAs, and working to create combination assets with both checkpoint inhibitors and chemotherapy as a way to kill targeted tumor cells. The purpose of the IO subsidiary is to facilitate funding of these programs so we can move from preclinical into clinical work and from there look to form partnerships capable of achieving financial milestones and value for stockholders.
Cautionary Language Regarding Forward-Looking Statements. This material contains forward-looking statements. Forward-looking statements relate to future events. GeoVax generally identifies forward-looking statements by terminology such as "may," "will," "should," "expects," "plans," "anticipates," "could," "intends," "target," "projects," "contemplates," "believes," "estimates," "predicts," "potential" or "continue" or the negative of these terms or other similar words, although not all forward-looking statements contain these words. Forward-looking statements include, but are not limited to, statements regarding our management's expectations, hopes, beliefs, intentions or strategies regarding the future, such as our expectations as to actions taken by our primary investors with respect to conversion of our preferred stock into common stock and the sale of such common stock; future publication of information on changes in our outstanding common stock; the initiation, timing, progress and results of our preclinical and clinical trials, research and development programs; our liquidity and our expectations regarding our needs for and ability to raise additional capital; and other factors discussed elsewhere in these materials. GeoVax undertakes no obligation to update or revise any forward-looking statements, whether as a result of new information, future events or otherwise, except as may be required under applicable securities laws.